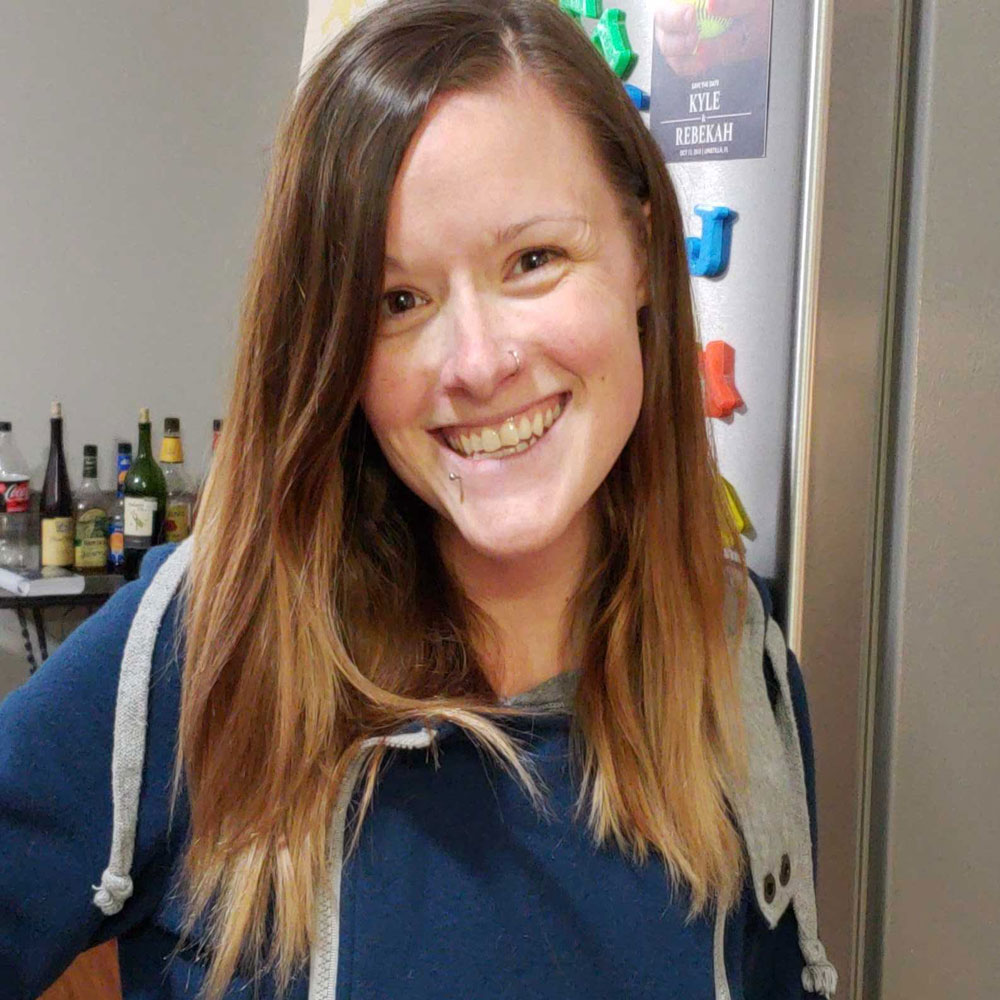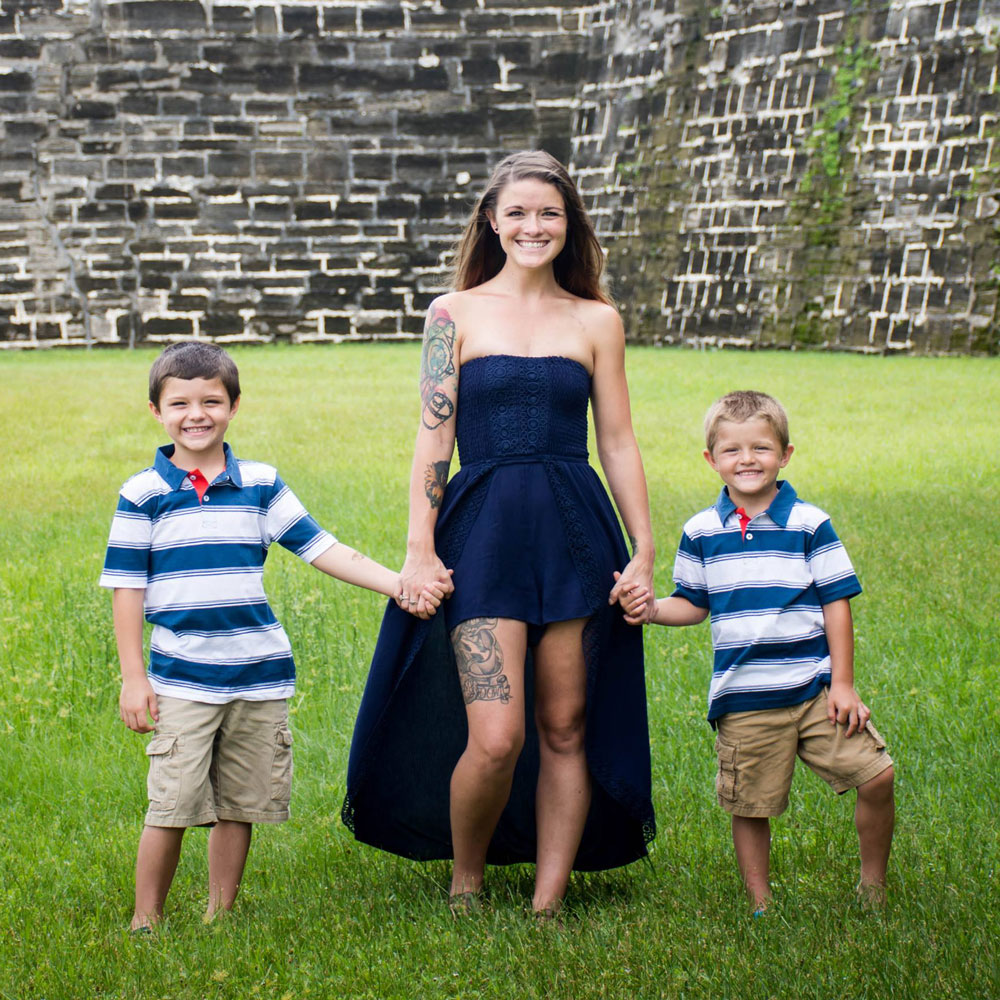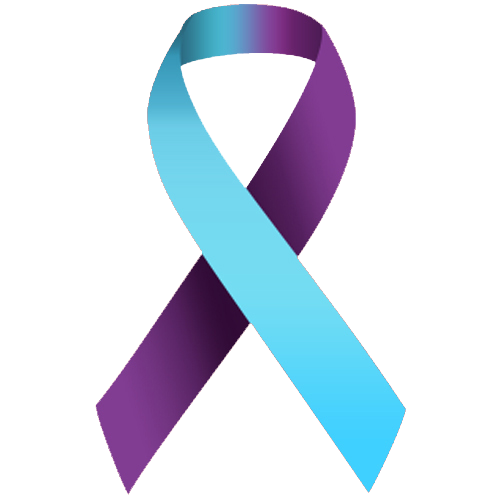 Shellie Soliday was born in 1989 with congenital heart defects that would complicate her life up through her final years. As a young child, she also suffered from several forms of abuse. Along with her several heart surgeries -one complication after the other- Shellie spent much of her childhood in a traumatic and abusive home.
She finally gathered the courage to report her abuser at age 11. Shellie was later placed in the foster system, where she went from one home to another, until she was finally adopted in her late teens. Shellie was a hard worker, and although her physical heart was too weak to handle the stress of a daily job, her emotional heart was so strong, she fought for her dream to one day work and
provide for herself.
Shellie had one major positive throughout her entire life, and that was her older brother David. He was her best friend, and her protector. In her eyes, he was the one person she could always count on to never leave her and never hurt her.
Shellie married her partner of two years, whom she had two little boys with. Four years later, her husband asked for a divorce, much to everybody's surprise, especially Shellie's. This came less than 3 weeks after her brother passed away from surgical complications of the heart. She was so depressed she attempted to take her life twice in one week. After her recovery and a rough year for her, she married a second time. Less than a year later, Shellie would reach out and let aclose friend know what was happening in that home and that she was having suicidal thoughts again. Shellie was able to escape her abusive marriage, and find solace in a home where nothing was asked of her but for her to find her own happiness again.
Shellie immediately re-opened her photography business and began to bloom into the beautiful, strong, passionate woman she was, but her demons were always right there along side her, fighting to consume her day and night. Many days and nights were spent doing everything she could think of to battle her anxiety and depression. She went out with friends, she cooked and cleaned, she scheduled photo shoots, she modeled, she spent as much time as she could with her boys, she continued to work with her doctor and her medications, and she journaled.
She had loved ones who constantly built her up, and tried to help her battle the lies and deception that she believed. Loved ones who reminded her daily that she was beautiful, and she was loved, and they wanted nothing more than her happiness. Loved ones who sat with her and held her through countless anxiety and panic attacks, countless nightmares, spent days and nights in the hospital justso she wouldn't be alone, or be upset.
Unfortunately, when she would get to a place where she felt she was doing well again, something went wrong. Often times, people constantly took advantage of her, and were not willing to be there for her as she was for them. Many people were unwilling to see the legitimacy of the demons she battled; going as far as telling her their problems were worse than hers, or her problems weren't real. These were the ones who caused her to question her life and her worth.
Shellie lost the battle with her demons on July 13th, 2019, was found on July 15th, 2019, and was officially declared by the coroner on July 16th, 2019 at 12:51am. This destroyed the lives of countless family members and friends. It was impossible to believe for those closest to her. How can such an incredible woman be gone, and why had she left them behind?
The pain and the questions never leave. This is why we created the Sunflower Foundation. To help our local community battle suicide. To help families and friends who are suffering the loss of a loved one with their grief, as it is a long, complicated process. Shellie didn't deserve the hell she was put through at the hands of so many other people; but she fought through it for as long as she thought she could. At the point where she needed to reach out, she chose to hide. Maybe she didn't want to let anybody down by admitting she had these feelings and these thoughts. But it takes much more strength to admit the problem and seek help, than it does to hide it and end your own life. The Sunflower Foundation is here to be that first step in getting third-party assistance to similar victims. To help them make the first step in fighting against those demons that tell us we are not worthy of life."
The Sunflower Foundation is a non-profit organization established to help combat suicide in the community, help those affected by suicide, and educate the community on how to help those who suffer from suicidal thoughts. The Sunflower Foundation was founded by Sarah and Philip, with the assistance and support of countless family and friends, to honor the memory of their "Sissy" and dear friend, Shellie Soliday.
We host an annual motorcycle ride in Shellie's honor every year, to bring awareness to the issues and battles that lead to suicide.
As we grow, we will be able to reach out and assist families with several different obstacles they may come across while trying to battle mental illness that may lead to suicide.
"The person who completes suicide, dies once. Those left behind die a thousand
deaths, trying to relive those terrible moments and understand… why?"